---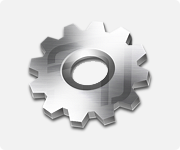 ---
The dev-team members are happy to announce the release of 0.7.24
The dev-team members are happy to announce
the release of 0.7.24
.
It's primarily a bugfix version and should fix all kind of e-token (server side) related problems.
Many thanks to all community people who helped us to identify and fight bugs, I wish I could post a full list of them but I'm afraid it's too long

Upgrade instructions and more
can be found on our
Wiki
.
The
full changelog can be found here
.
We recommend that everyone upgrades to this new release as soon as possible.
Click here now to download e107 v0.7.24, either as an upgrade or full-install
.
Please report any issues at
our bugtracker
.
Enjoy.
---
Search e107 v2 Bootstrap CMS
Donate
e107 is open-source and of course, free. None of the developers of this software are paid, but donations do help to cover our monthly dedicated-server costs. If you like and use e107, please consider making a $5 monthly donation. Every little bit helps and is greatly appreciated. Thank you.